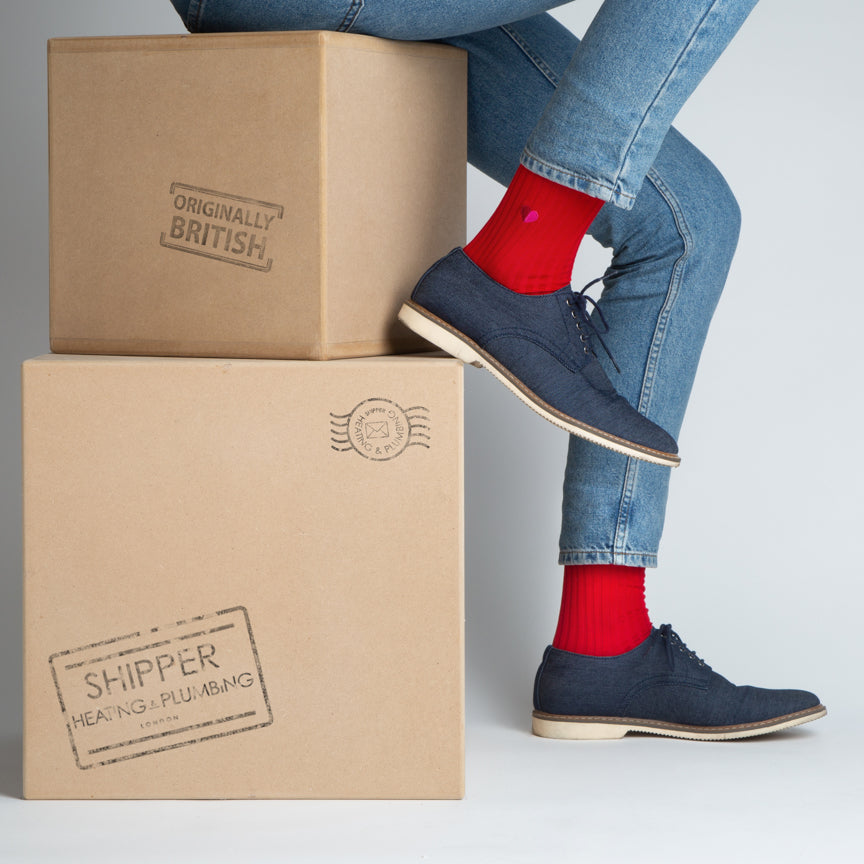 Secret Love Dress Socks - Red
We have embroidered a dual colour heart that gets discreetly revealed when sitting down, adding to the cuteness factor of these beautiful and comfortable dress socks.
Shipping
Free shipping to mainland UK for orders above £100 / £5.75 under.
Overnight delivery available.
We ship worldwide.