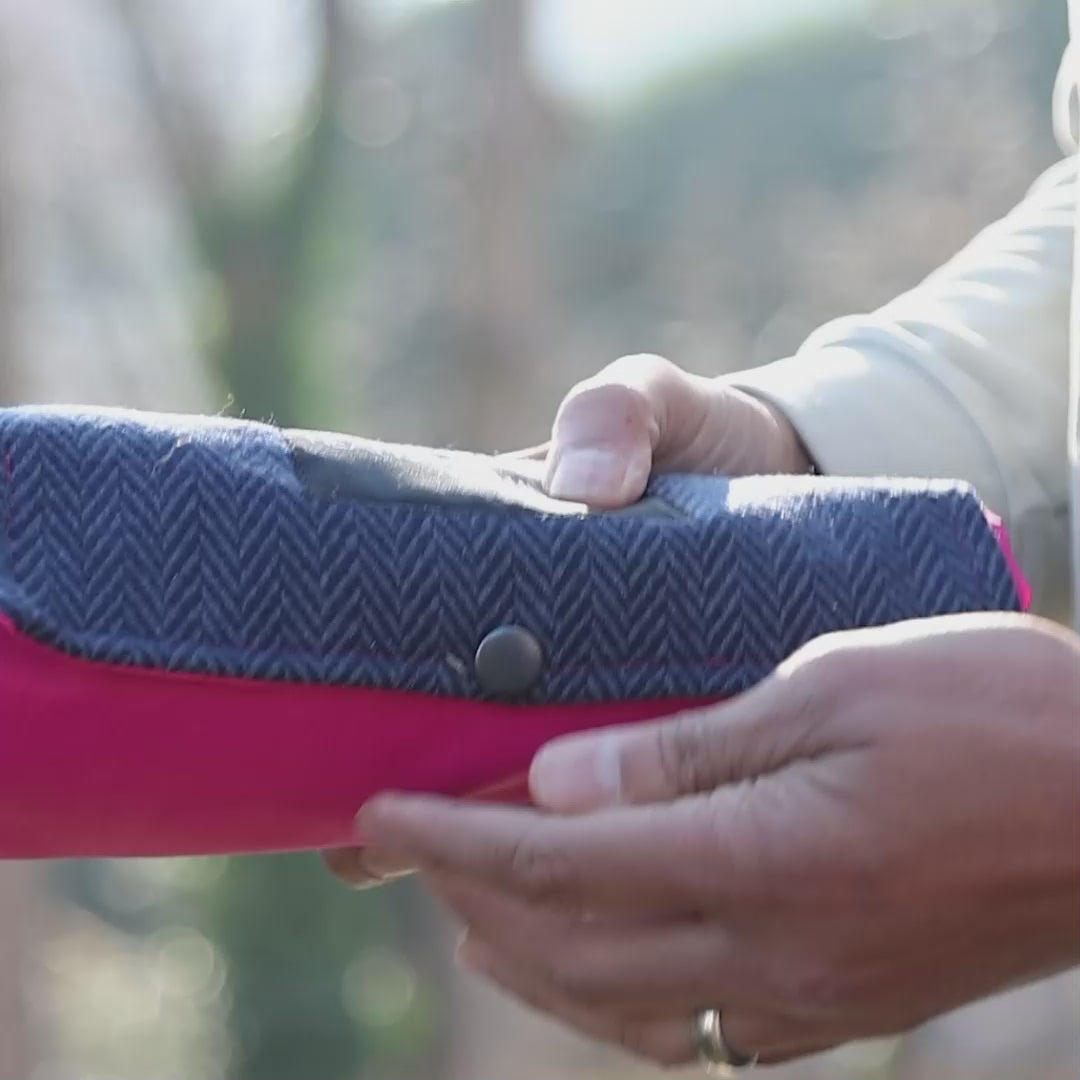 The Little Explorer - Navy Tweed with Pink Waterproof Backing
This pure new wool Tweed blanket with waterproof backing is the perfect walker's companion. It's light and easily fits into a bag.
Shipping
Free shipping to mainland UK for orders above £100 / £5.75 under.
Overnight delivery available.
We ship worldwide.