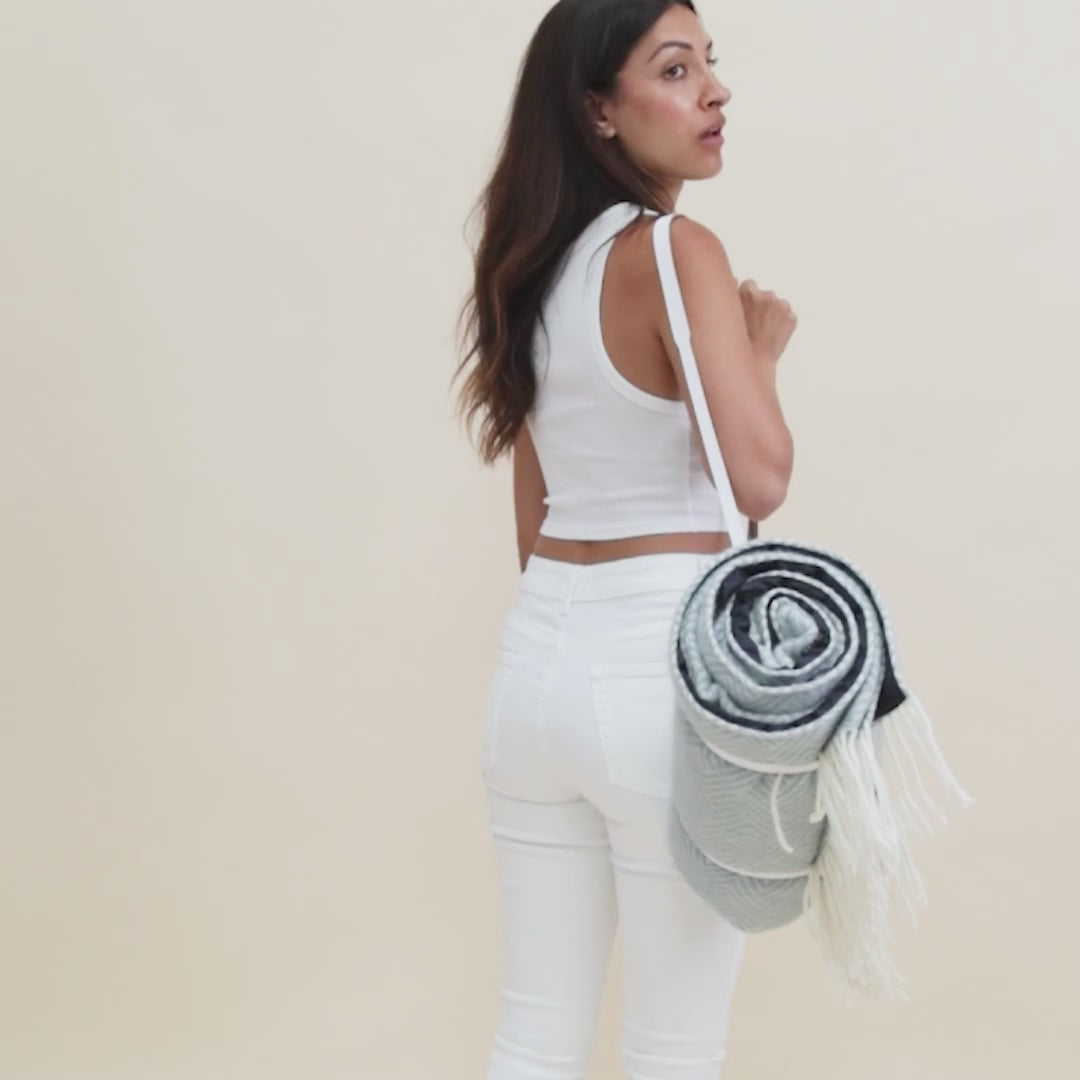 Pure new wool picnic blanket - Lollypop Duck Egg
Lollypop Duck Egg pure new wool outdoor rug with grey waterproof backing and handmade white leather strap with an option of short or shoulder-length. Made in Britain.
Shipping
Free shipping to mainland UK for orders above £100 / £5.75 under.
Overnight delivery available.
We ship worldwide.